Winter Skincare: Ayurvedic methods for nourishing your skin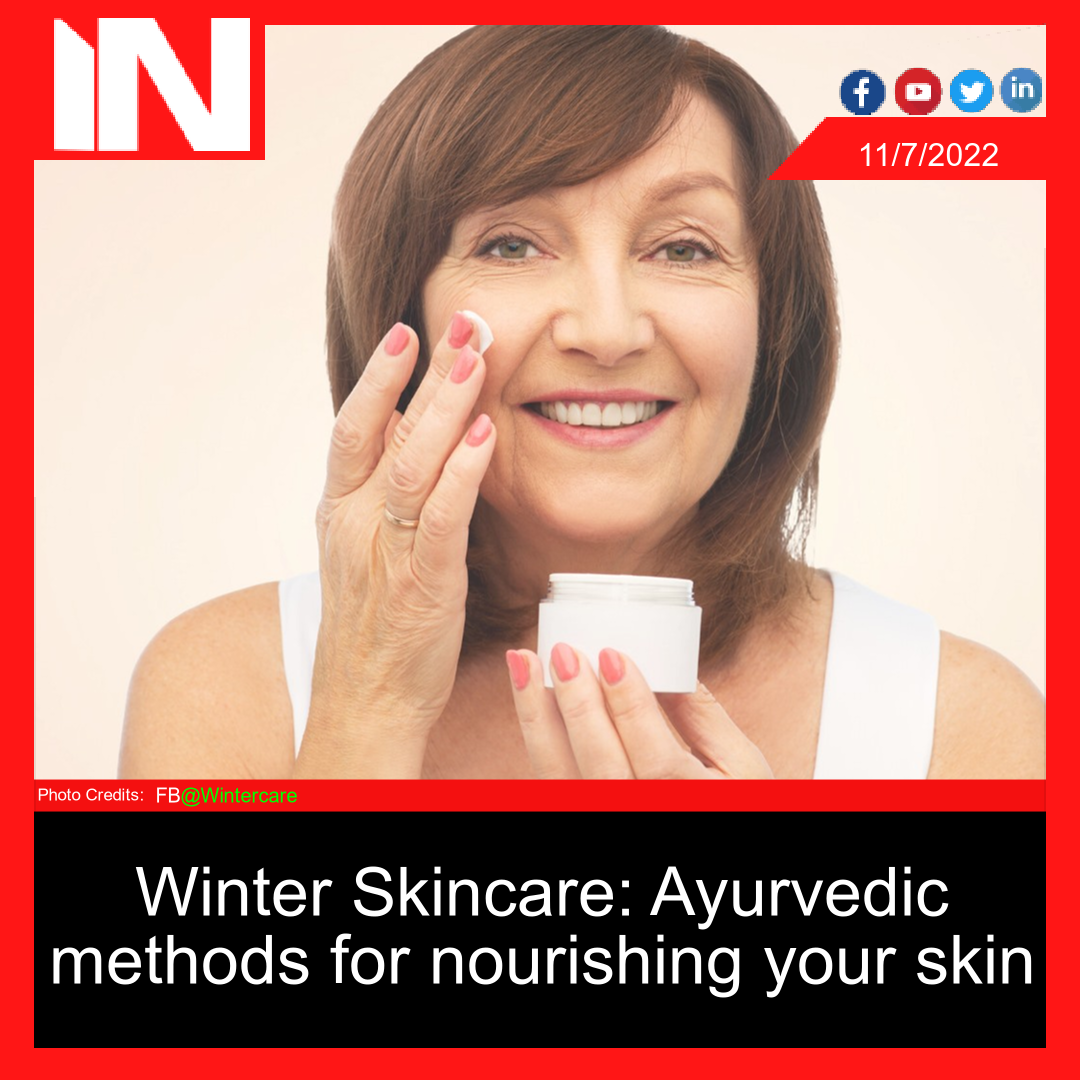 The winter season can be harsh on our skin, leaving it feeling dry, dull, and irritated. But with a little extra care, we can nourish our skin and keep it healthy and glowing all season long. One of the best ways to care for your skin in winter is to use Ayurvedic methods.
Ayurveda is an ancient system of medicine from India that emphasizes the use of natural ingredients and methods to promote health and well-being. Here are some Ayurvedic tips for nourishing your skin this winter:
1. Use a natural oil or cream to moisturize your skin.
2. Exfoliate regularly to remove dead skin cells and promote cell turnover.
3. Drink plenty of water to hydrate your skin from the inside out.
4. Eat a balanced diet that includes plenty of fruits and vegetables.
5. Get regular exercise to improve circulation and promote healthy skin. By following these simple tips, you can keep your skin looking and feeling its best all winter long.
Group Media Publications
Entertainment News Platforms – anyflix.in      
Construction Infrastructure and Mining News Platform – https://cimreviews.com/
General News Platform – https://ihtlive.com/
Legal and Laws News Platforms – https://legalmatters.in/
Podcast Platforms – https://anyfm.in/
Selena Gomez excitedly displays Taylor Swift's Eras Tour merchandise while cheering on her BFF in LA and exclaims, "Another one!"
The power of friendship and mutual support in the entertainment industry is a heartwarming sight to behold. Recently, Selena Gomez showcased her unwavering support for her best friend, Taylor Swift, by excitedly displaying merchandise from Swift's ongoing Eras Tour while cheering her on in Los Angeles. The heartening display of camaraderie between these two pop icons highlights the beauty of genuine friendships and the infectious excitement that accompanies a friend's success. In this blog post, we explore the significance of Selena Gomez's enthusiastic endorsement of Taylor Swift's tour merchandise and the enduring bond they share.
Celebrating Friendship and Success
Selena Gomez and Taylor Swift's friendship has been a constant source of admiration and inspiration for fans around the world. Their public displays of support for each other's achievements emphasize the importance of uplifting one another, even in the competitive entertainment industry. Gomez's enthusiastic endorsement of Swift's Eras Tour merchandise while cheering her on at a Los Angeles event beautifully encapsulates the spirit of celebrating each other's successes with genuine joy.
The "Another One!" Moment
Gomez's exclamation of "Another one!" as she proudly displayed the Eras Tour merchandise speaks volumes about her excitement and pride in Swift's accomplishments. This endearing moment not only showcases their strong friendship but also emphasizes the joy that comes with witnessing a friend's continuous journey of growth, creativity, and achievement.
The Influence of Celebrity Friendships
Celebrity friendships, like that of Gomez and Swift, hold a unique place in pop culture. They offer fans a glimpse into the personal lives of their favorite stars, making them more relatable and human. Such friendships also challenge the notion of rivalry in the entertainment industry, proving that true friendships can coexist even in a competitive environment.
Supporting Each Other's Creative Ventures
When one celebrity supports another's creative ventures, it sends a powerful message about unity and mutual admiration. Gomez's display of the Eras Tour merchandise not only promotes Swift's work but also encourages fans to engage with and celebrate their favorite artists' achievements. This kind of endorsement resonates deeply with fans, contributing to the overall success of an artist's projects.
Selena Gomez's enthusiastic display of Taylor Swift's Eras Tour merchandise while cheering her on in Los Angeles is a heartening testament to the enduring power of friendship and support in the entertainment industry. This authentic gesture reflects the genuine camaraderie these pop icons share and sends a message of positivity and unity to their fans. As Gomez and Swift continue to inspire each other and celebrate their individual journeys, their friendship remains a shining example of how genuine connections can flourish amidst the glitz and glamour of the celebrity world.
Group Media Publications
Entertainment News Platforms – anyflix.in      
Construction Infrastructure and Mining News Platform – https://cimreviews.com/
General News Platform – https://ihtlive.com/
Podcast Platforms – https://anyfm.in