समझा क्या? Angry Young Man | The Krazy Indians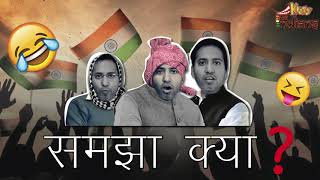 [et_pb_section fb_built="1″ _builder_version="4.0.2″ custom_padding="||38px|||"][et_pb_row _builder_version="4.0.2″][et_pb_column _builder_version="4.0.2″ type="4_4″][et_pb_video_slider _builder_version="4.0.2″ hover_enabled="0″][et_pb_video_slider_item src="https://youtu.be/MjUN3P721n8″ _builder_version="4.0.2″ show_image_overlay="off" hover_enabled="0″][/et_pb_video_slider_item][et_pb_video_slider_item src="https://youtu.be/LeDOiUTMhUM" _builder_version="4.0.2″ show_image_overlay="off" hover_enabled="0″][/et_pb_video_slider_item][et_pb_video_slider_item src="https://youtu.be/0RJM_vfiWeA" _builder_version="4.0.2″ show_image_overlay="off" hover_enabled="0″][/et_pb_video_slider_item][et_pb_video_slider_item src="https://youtu.be/LYE0NyOOu14″ _builder_version="4.0.2″ show_image_overlay="off" hover_enabled="0″][/et_pb_video_slider_item][/et_pb_video_slider][/et_pb_column][/et_pb_row][/et_pb_section][et_pb_section fb_built="1″ _builder_version="4.0.2″][et_pb_row _builder_version="4.0.2″ custom_margin="102px|auto||auto||"][et_pb_column _builder_version="4.0.2″ type="4_4″][et_pb_text _builder_version="4.0.2″ hover_enabled="0″ custom_margin="-166px|||||" min_height="613px"]
An angry young man's message to Election officer at Election Booth. The craziness can be seen anywhere in India.
Just watch and enjoy the meaningful video. 
For more videos follow us on:- For more funny/aspiring videos please like, subscribe and share. 
1. SUBSCRIBE the Channel 
2. like this video 
3. Share with your friends 
4. Comment below 
Have any questions or suggestions? Comment below. 
Or you can contact me on Social Media: channels – 
Facebook: https://www.facebook.com/thekrazyindi…
YouTube: https://bit.ly/2oAWbaA 
Instagram – https://www.instagram.com/krazyindians
  [/et_pb_text][/et_pb_column][/et_pb_row][/et_pb_section]
Desi Akhada – Valentine Special | Open mic – Poetry, Shayari, Stand up Comedy & Mimicry | The Krazy Indians
Valentine Special
Delhi dil walon ki……..
Let's celebrate valentine…have the discussions online…
Click here on this link for participating in this event.- https://bit.ly/37tkJmN
What we should do to impress our lover.
Let's discuss all the unique Experiences in a unique way in your own flavors…
If you are still single……share what you wanted to do…in your own style with hahaha..advices
Dating tips, Feelings, expression of love your way…Heart to Heart talkies
Give your names & contact numbers and welcome to our show… "Dilli ka love" will invite on our studio on valentine's special program for online discussions with celebration. (Never late)
Your love songs… old or latest….with lot of excitement stores & freebies.
Love for all age groups…….