As anchor investors' lock-in period expires today, the LIC share price falls to a new low.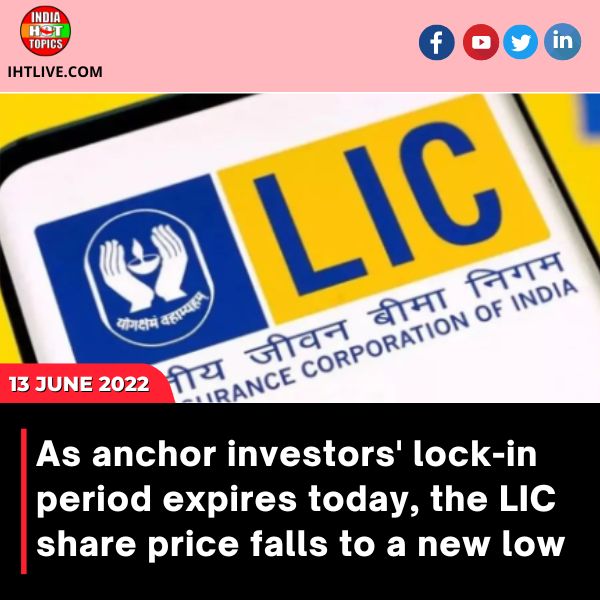 Shares of Life Insurance Corporation of India hit record low of ₹682 on the BSE in opening deals. 30-day lock-in period for anchor investors end today. Anchor investors, who bought over 59 million shares, can sell their shares in the open market from Monday.
Anchor investors are high-profile institutional investors that are allotted shares before the subscription opens for retail and other investors. In most cases, selling pressure persists over the day as anchor investors no longer are bounded to remain invested in these companies after the mandatory lock-in period.
LIC share price has fallen sharply since its listing on the stock exchange. The stock is about 25% down from its IPO issue price of ₹949 per share. LIC shares were allotted to the investors at ⁹949 apiece and got listed at discount.
The government on Friday said it is 'concerned' about the temporary dip in the insurance giant's stock price and assured that the insurer's management will look into these aspects and raise shareholders' value.
The insurer posted a 17% decline in consolidated net profit to ₹2,409 crore for the fourth quarter ending March 2022.
Analysts at Mehta Equities say the company will find interest from domestic retail and HNI investors as well as institutional investors.
Anchor investors oversubscribed a day before the initial share sale of the Life Insurance Corporation of India (LIC) was opened for subscription. The government raised more than ₹20,000 crore by diluting its 3.5% stake in the state-owned insurer.
In 2022, Apple will release five major software updates.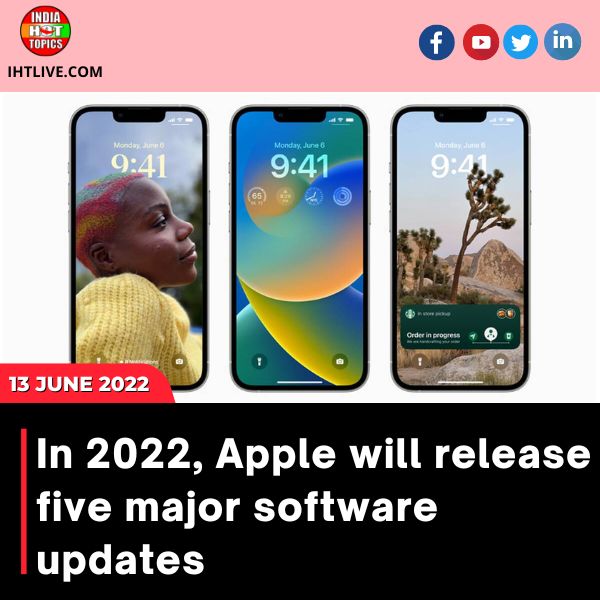 Apple's developer conference previewed major changes to its software for smartphones, tablets and computers. iOS 16, iPadOS 16, MacOS Ventura and WatchOS 9 brought significant changes. High-end iPads can now multitask and iPhones can be turned into web cameras with their Macs.
Users will have up to 15 minutes to unsend or edit a message. You will be able to recover deleted messages for up to 30 days on the new operating system.
iPhone users will be able to apply different styles and fonts and other information at a glance. Users can create custom lock screens based on when they're at work or home. Just like on the Apple Watch, you need to long-press the screen to navigate different settings.
Apple makes it easy to use your iPhone as a webcam on a Mac. Continuity Camera works with FaceTime, Zoom, Teams, Webex, and other popular video conferencing apps. It will be rolled out as a feature when iOS 16 and macOS Ventura are released this fall.