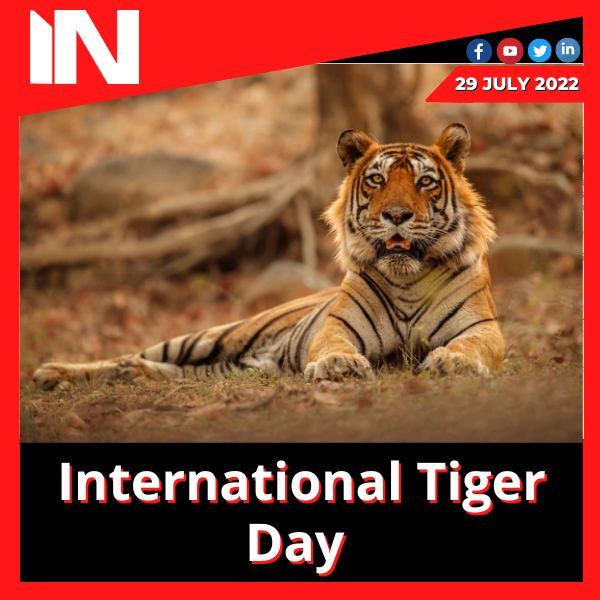 The 29th of July is designated as International Tiger Day every year. The tiger is known for being the biggest big animal in the entire planet. The unique orange and black stripes on a tiger's face and body make them easy to recognise. Worldwide observance of International Tiger Day aims to increase public awareness of the need for tiger protection. The purpose of the day is to create a global network devoted to safeguarding tigers and their natural habitats. By providing tigers with a secure and flourishing home, we also protect other animals and our forests. Through International Tiger Day, we can work toward a time when tigers and people can live side by side in harmony.
The first International Tiger Day was observed in 2010, following the discovery that only about 3,000 wild tigers remained after 97 percent of them had vanished over the previous century. The fact that tigers are in danger of going extinct is not a surprise, and International World Tiger Day seeks to prevent the situation from getting worse. A few of the causes of the fall in the tiger population include habitat loss, climate change, hunting, and poaching. The day strives to preserve these species as well as to safeguard and improve their habitats. Worldwide Tiger Day is also observed by numerous international organisations, including the WWF, IFAW, and Smithsonian Institution.
Tigers and humans are increasingly clashing as a result of habitat loss and climate change. A very major threat to wild tigers is poaching and the illegal trading sector. Increased instances of poaching and trafficking are being caused by the demand for tiger bones, skin, and other body parts. Localized extinctions are the result, making it nearly impossible for the tiger population to recover. The loss of habitat is another danger that has harmed the tiger population. We are seeing a global decline in tiger habitat as a result of access routes, habitations, logging, plantations, and agriculture. In actuality, just 7% of the original tiger habitats remain unaltered today.
Experts are also concerned that inbreeding may occur in small populations of tigers due to a lack of genetic variation among them. Conflicts between tigers and humans are increasing as a result of the continuing habitat destruction. Tigers may stray into human settlements, which is concerning for both people and these magnificent cats.
Group Media Publications
Entertainment News Platforms – anyflix.in
Construction Infrastructure and Mining News Platform – https://cimreviews.com/
General News Platform – https://ihtlive.com/
Legal and Laws News Platforms – https://legalmatters.in/
Podcast Platforms – https://anyfm.in/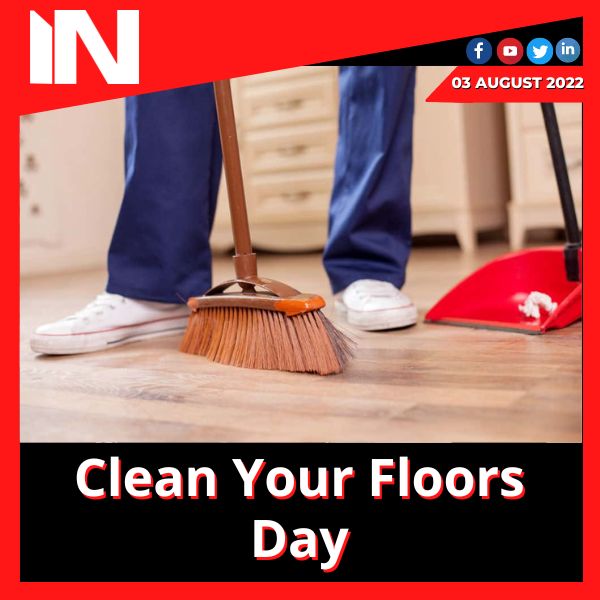 In the United States, Clean Your Floors Day is observed on August 3. This day serves as a reminder for everyone to clean their floors. Floor cleaning is a laborious but necessary task that keeps your home clean and keeps everyone who lives there safe and comfortable. Even though you should always clean your floors, it's not always possible. The chance to deep clean and refinish your home's floors on Clean Your Floors Day will make regular cleaning much easier.
Every year on August 3, Clean Your Floors Day is observed. The occasion serves as both a reminder and an opportunity for Americans to thoroughly clean their floors. Despite being a tedious task, floor cleaning is crucial. In order to keep the house safe and livable for the residents, floor cleaning is necessary for a number of reasons.
Because it removes any obstacles that could cause people to trip or slip while walking, floor cleaning is important. Lack of floor cleaning can result in numerous accidental injuries, some of which are fatal. Regular cleaning ensures that there are no objects on the floor that could damage it or scratch it, which increases its longevity and keeps your floors strong and beautiful for a long time. Wear and tear on your flooring also reduces the overall valuation of your home.
Maintaining clean floors is also crucial for minimising allergic reactions. If they aren't regularly cleaned out, dust, pet fur and dander, pollen, and other allergens have a tendency to accumulate quickly on floors and can result in life-threatening allergic reactions. How simple it is to maintain floors is a deciding factor when selecting floor materials, especially in areas like kitchens, bathrooms, and hospitals where sanitization is crucial.
Group Media Publications
Entertainment News Platforms – anyflix.in
Construction Infrastructure and Mining News Platform – https://cimreviews.com/
General News Platform – https://ihtlive.com/
Legal and Laws News Platforms – https://legalmatters.in/
Podcast Platforms – https://anyfm.in/