Cuisines From Around the World – to be present in India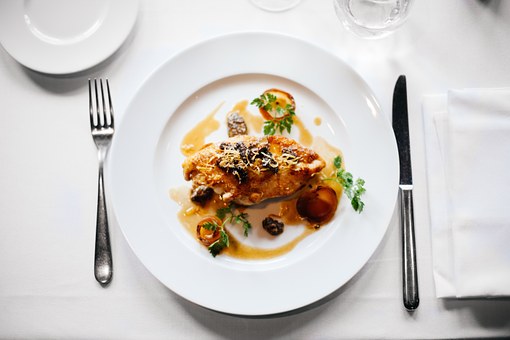 We Indians have been known around the world as Foodies. We love our food, but it is not to say we dislike others. Indians are well known for adapting the cuisines from around the World as our own. Be it Thai, Chinese or Italian, Indians always adapt to every International cuisine as our own?
Cuisines from around the World – to be present in India
Having said this, there are a few major cuisines from around the world that are our favorites. Let us take a look at them and maybe explore (taste even) them.
1. Chinese –
Let us begin with the best and the most popular, Chinese Cuisine. Chef Ranveer Brar opened his Chinese restaurant or Indo-Chinese restaurant in Boston and let's say it was a super-duper hit.
What is unique with our Indian rendition of Chinese dishes is it is starkly different than original Chinese dishes? We Indians like our Chinese with Soya Sauce and a little bit of tomato sauce. Therefore, it is a choice to call our Chinese as Indo-Chinese cuisine.
Try it, it's better than authentic Chinese.
2. Mexican –
If you as a mother I India Mexican to them is quintessentially Indian cuisine with many Rajma (kidney beans) and spices. So due to the similarity, this Mexican cuisine is both popular with the young crowd owing to the delicious nature and hep concept and with the more traditional folk due to the Nostalgia.
3. Italian –
Pizza conquers the Nation. A profoundly true notion. When the first pizzeria opened in India, it took maybe a month before it was a nationwide sensation. Nevertheless, the mothers would not allow the kids to have their fill. But now after a decade Pizza, pasta has become a staple in every Indian kitchen.
We cannot forget the Cheeses that Italian cuisine has given India. We only had Paneer (cottage cheese), but now we have a wide array from Mozzarella to ricotta to play and consume.
Having a Pizza date or cooking Pasta for our wife/Husband or Girlfriend/boyfriend is the norm of the Couples today. 
Again we have Indianised the Italian Pasta without spices and sauces. But we do still like authentic Italian cuisine.
4. The USA –
This is another phenomenon that scoured the country quite suddenly and not that far back in the past. Some of the very tasty US homegrown modern American cuisines are amazingly tasty to us Indians.
Cheeseburgers are a classic example of delicious and fatty American food. The chocolate chip cookie fits well with the Indian sweet tooth.
Finally, we cannot forget the American Food giants that are a Huge thing in India now KFC i.e. Fried chicken. The world was a better place cause of it. Indians love fried food and Chicken is awesome. Hence we love KFC.
India's love for global cuisine is very evident as global celebrities are also a massive hit in India. Celebrity chefs like Jamie Oliver, Sarah Tod of Master Chef Australia have opened their restaurants in India to great success.
Finally, we Indians love delicious food. Give us delish food, and we don't discriminate among the country it comes from.