The rupee is strengthening versus the US currency.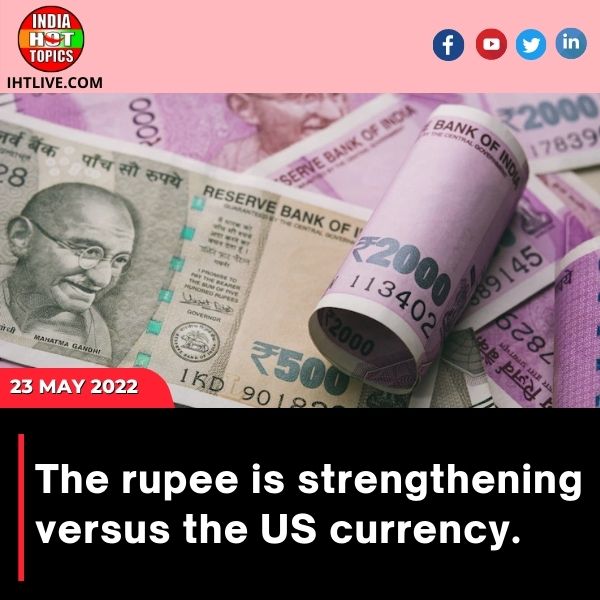 In early trading on Monday, the rupee strengthened against the dollar. This is a good sign after the rupee fell 7 paise to an all-time low of 77.63 against the US dollar on Friday, weighed down by unabated foreign fund outflows and rising crude oil prices.
On Monday, the rupee opened at 77.66 against the US dollar on the interbank forex market, up 4 paise in early trade.
The rupee closed at 77.63 on Friday, down 7 paise from its Thursday close of 77.56.
After six weeks of upward movement, the dollar index fell for the first time last week, owing to position liquidation and a preference for other currencies to emerge at a lower level.
The BSE Sensex rose 133.14 points, or 0.25 percent, to 54,459.53, while the broader NSE Nifty rose 24.35 points, or 0.15 percent, to 16,290.50.
According to stock exchange data, foreign institutional investors were net sellers in the capital market on Friday, offloading shares worth Rs 1,265.41 crore.
In 2022, Apple will release five major software updates.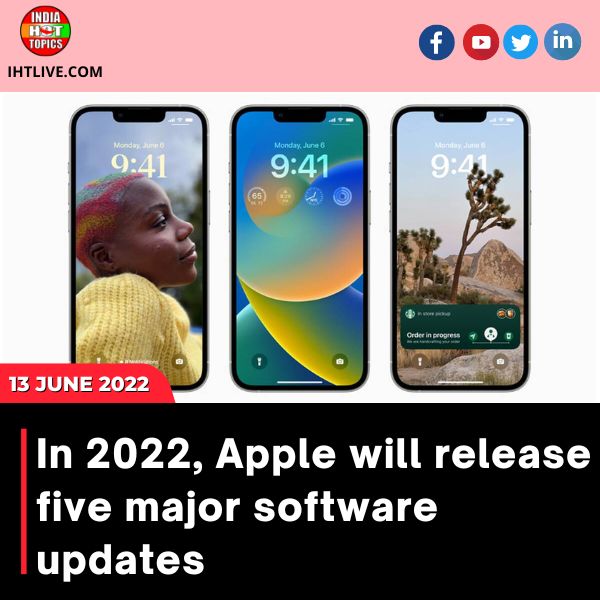 Apple's developer conference previewed major changes to its software for smartphones, tablets and computers. iOS 16, iPadOS 16, MacOS Ventura and WatchOS 9 brought significant changes. High-end iPads can now multitask and iPhones can be turned into web cameras with their Macs.
Users will have up to 15 minutes to unsend or edit a message. You will be able to recover deleted messages for up to 30 days on the new operating system.
iPhone users will be able to apply different styles and fonts and other information at a glance. Users can create custom lock screens based on when they're at work or home. Just like on the Apple Watch, you need to long-press the screen to navigate different settings.
Apple makes it easy to use your iPhone as a webcam on a Mac. Continuity Camera works with FaceTime, Zoom, Teams, Webex, and other popular video conferencing apps. It will be rolled out as a feature when iOS 16 and macOS Ventura are released this fall.