Young athletes' fitness advice: Dos and Don'ts to Prevent Sports Injuries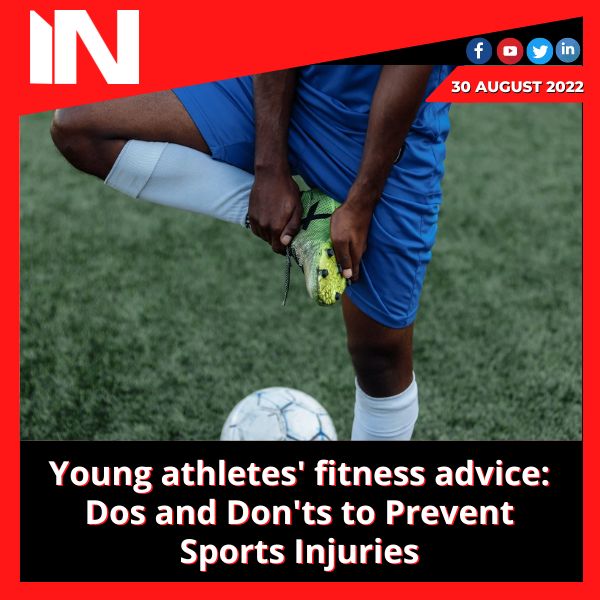 While the goal is to prevent them, it is nevertheless useful to know what injuries are most prevalent because young athletes compete all year long and it seems like new problems are continuously developing. The knee and shoulder are the most often injured joints in athletics, followed by the other joints.
Sports injuries can be categorised into three categories: acute, overuse, and chronic, according to Dr. Sharif Dudekula, Consultant Arthroscopic Surgeon and Sports Medicine Specialist at Medicover Hospital in Navi Mumbai.
Typical sports injuries
According to Dr. Sharif Dudekula, the most frequent sports injuries include:
1. Sprain of the ligament holding the two bones together,
2. Strain of the muscle's insertion tendon on the bone
3. The anterior cruciate ligament and menisci are frequently injured in knee injuries.
4. Shoulder injuries, including anterior shoulder dislocation and rotator cuff rupture, are very prevalent.
5. Golfer's and tennis elbow
6. Then came fractures, head injuries, plantar fasciitis, etc.
Knee Injury No. 7
"If there is an anterior cruciate ligament (ACL) injury following a knee injury, the patient presented with discomfort, swelling that appeared right away after the injury, an inability to bear weight, and stiffness of the joint," he continued. All signs of meniscal damage are the same, with the exception of swelling, which develops over time.
Treatment
"In acute cases, go for ice pack treatment, knee immobiliser, enough painkillers, and intensive physiotherapy once the pain passes," suggested Dr. Sharif Dudekula. The patient with a persistent full ACL damage had knee instability and had trouble climbing stairs. The patient then requires ACL restoration for acute circumstances similar to ACL injury caused by meniscal injuries. Depending on the condition of the menisci, patients with chronic diseases may require meniscectomy or meniscal repair.
"If there is a rotator cuff injury, the patient typically presented with discomfort, edoema, and inability to lift the hand," he noted while discussing shoulder injuries. Along with the aforementioned symptoms, an anterior shoulder dislocation causes a deformity of the limb (attitude) in flexion, abduction, and external rotation. The patient presents to the doctor while supporting his forearm with another hand.
In light of this, he proposed that "Treatment for shoulder injuries relies upon whether sort of injury occurred. For immediate stabilisation in acute circumstances, use an arm pouch sling, an ice pack, and enough pain medication. Once the discomfort has subsided, perform shoulder ROM and rotator cuff strengthening activities. For an acute dislocation, perform a closed reduction of the joint and 2 to 3 weeks of shoulder immobilisation before gradually restoring shoulder range of motion. Choose rotator cuff repair for persistent dislocations and Bankert's repair or remplissage for persistent rotator cuff injuries with noticeable symptoms.
Dr. Sharif Dudekula said, "These are usually treated with rest, ice application, compression, and limb elevation and followed by adequate physiotherapy." He emphasised that sprain and strain are typically manifested by pain, swelling, and an inability to bear weight if the injury is to the lower limb.
Dos:
Following an injury, Dr. Sharif Dudekula advised you to take good care of your limb by getting enough rest and using ice packs. He suggested:
1. Splint or brace the affected limb.
2. Elevating the limbs to reduce swelling
3. After the damage has healed, you should receive the proper rehabilitation.
4. If there is an open fracture, use TT injection.
Don'ts:
Dr. Sharif Dudekula advises that someone who has been hurt should stay away from:
1. hot water fusion,
2. Massage the area of the injury
3. Postpone athletics till you're healthy.
4. As soon as the discomfort is gone, begin range of motion exercises for the joint instead of keeping it immobile for a lengthy time.
Prevention advice
Dr. Sharif Dudekula suggested the following to avoid sports-related injuries:
1. Shortening the sport activity's frequency, intensity, and duration
2. Sportspeople, athletes, and those engaging in sports activities do so under the correct supervision of professionals, such as physiotherapists or qualified individuals.
3. Depending on the weather and your level of exercise, drink enough water to stay hydrated.
4. Consume enough nutrition to perform well.
5. Use the appropriate equipment when engaging in sports or exercise.
6. Engage in appropriate muscle-strengthening exercise
7. Always warm up and stretch sufficiently before engaging in an activity or exercise, and do the same afterward.
Group Media Publications
Entertainment News Platforms – anyflix.in
Construction Infrastructure and Mining News Platform – https://cimreviews.com/
General News Platform – https://ihtlive.com/
Legal and Laws News Platforms – https://legalmatters.in/
Podcast Platforms – https://anyfm.in/
Dengue diet: essential foods for a quick recovery and improved platelet function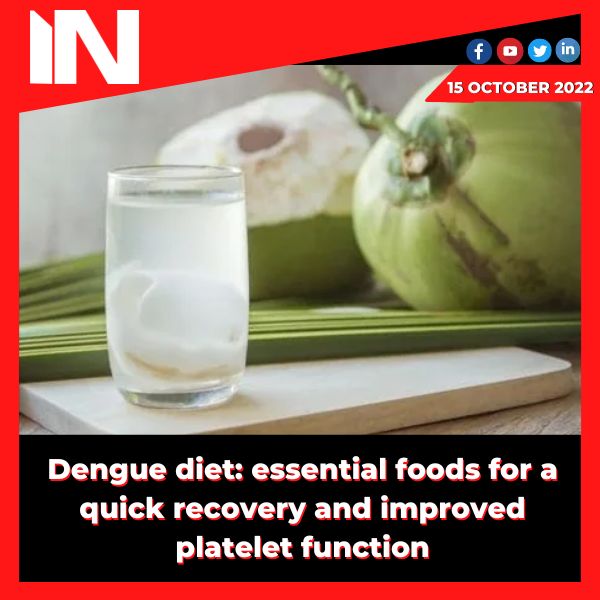 Dengue fever cases are on the rise in the nation, therefore it's critical to strengthen your immune system nutritionally to avoid getting the viral illness. To increase immunity against the virus, one must consume seasonal foods, maintain an active lifestyle, and reduce stress. The bite of an infected mosquito, primarily an Aedes aegypti, is how dengue is transmitted. Fever, body aches, nausea, vomiting, rash, and aches and pains are just a few of the symptoms. It is crucial to get examined if you are exhibiting any of these symptoms. With the right nutrition and hydration, dengue can be controlled. A person needs to be hospitalised right away if the symptoms develop worse and the platelets need to be checked.
To increase platelets, strengthen immunity, and prevent infections, Deepti Khatuja, Head – Clinical Nutritionist, Fortis Memorial Research Institute, Gurgaon, recommends adding certain food categories to your diet during this season and in dengue.
• Liquids
It's important to drink enough of water. Warm mixtures, herbal teas, broths, and soups should be consumed. In addition to these hot beverages, cool liquids such as coconut water, lemon water, buttermilk or lassi, etc. are helpful to increase the platelet count. Rehydrating and maintaining electrolyte balance, detoxifying the body, and strengthening the immune system are all accomplished by these beverages. There is no concrete proof that drinking only coconut water and juices would boost platelets. There is no proof that papaya leaf juice or goat milk are beneficial.
• Produce
The rising demand for minerals like Vitamin A, Vitamin C, antioxidants, and fibre is supported by including seasonal fruits including jamun, pears, plums, cherries, peaches, papaya, apples, and pomegranates. These fruits enhance digestion, preserve intestinal flora, and stimulate the immune system.
• Produces
Include seasonal and vegetables of various colours in your diet on a daily basis to promote immune function and digestive health. Different vitamins, such as Vitamins A and C, and minerals, such as Zinc, Magnesium, and others, are strong antioxidants and boost immunity
. Spices
Spices and herbs with anti-inflammatory, antifungal, antiviral, antimicrobial, antibacterial, and immune-boosting properties include turmeric, ginger, garlic, pepper, cinnamon, cardamom, and nutmeg. By controlling immune cells like T-cells, which aid the body in fending off viruses, they perform remarkably well to strengthen the immune system. In this weather, add these spices liberally to your daily dishes to improve your general health.
• Nuts
Proteins, good fats, vitamins, minerals, and antioxidants are abundant in nuts and seeds.
. The probiotics
Choose yoghurt, buttermilk, cheese kefir, kombucha, and soybeans to add probiotics to your diet. Good bacteria found in probiotics operate on our digestive systems and increase immunity.
Your diet affects your immunity and nutrition. As a result, it is important to pay attention to what we eat. While eating well and keeping up with your hygiene might help keep you safe during the rainy season, infections are always a possibility, says Deepti Khatuja.
Group Media Publications
Entertainment News Platforms – anyflix.in
Construction Infrastructure and Mining News Platform – https://cimreviews.com/
General News Platform – https://ihtlive.com/
Legal and Laws News Platforms – https://legalmatters.in/
Podcast Platforms – https://anyfm.in/